Season is here and the great spring rain has past for the next several days leaving us with warm temperatures and an abundance of MORREL mushrooms waiting to be harvested.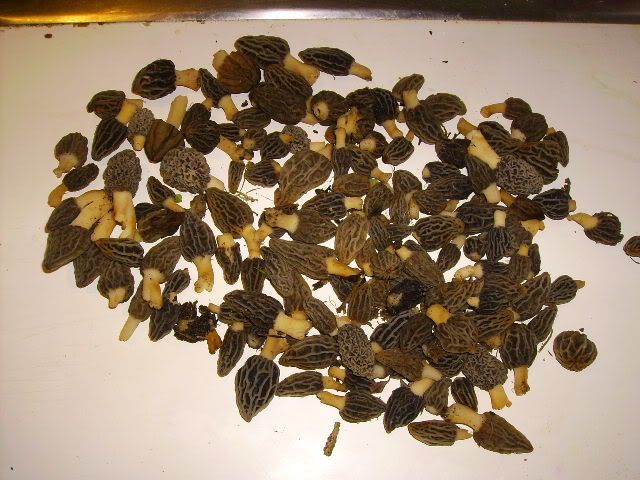 Hunt on the Eastern and Northern facing slopes. They can be found under honey suckle bushes, leaves, trail edges and near any old fire burn pile. Definitely check around your back yard fire pit. There here so be vigilant and have a great hunting season this weekend. I know we will in between the field preparations.
Come back and post your harvest for all of us to see. We will also be posting some Morrel recipes after this weekend.
HAPPY HUNTING!
Posted by Mike @ 10:36 AM EDT